We are moving our operations and combining office spaces with our sister company Electronic Support Systems (ESS) at their location in Bridgeton, Missouri.
The new space for RJI will provide additional office area and expanded warehouse opportunities. In addition, we will have a technical training center and our information technology(IT) will be supported by ESS's on-premise data center. The critical infrastructure in the data center is equipped with Vertiv (Liebert) equipment including: UPS, in-row cooling, power distribution, racks and rack mounted power distribution. All of this equipment is tied into the iCOM and Packet Power monitoring.
This will be effective November 15th, 2021.
All email and phone numbers will remain the same. However, the mailing address will now be
Rollie Johnson, Inc. (RJI)
12926 Hollenberg Drive
Bridgeton, Missouri 63044
Please update your records with this address change for Rollie Johnson, Inc. (RJI) at your earliest convenience.
I acquired Electronic Support Systems (ESS) at the beginning of January 2021. ESS formerly known as ESP (Electronic Support Products) was a part of RJI's portfolio of companies prior to 1992.  When Liebert (Vertiv) made a representative change the new company was then formed in 1992 called Electronic Support Systems (ESS) that has represented the full Vertiv (Liebert) product line for many years.
RJI and ESS will continue to operate as independent business units to support the local HVAC and Critical Infrastructure markets.
The connected history between the two companies ESS and RJI has now come full circle after being apart for 29 years. The synergy of the companies will not only provide a larger footprint in the St. Louis construction market and surrounding area but will offer a greater array of products and services to ultimately provide engineered solutions to the customer.
Sincerely,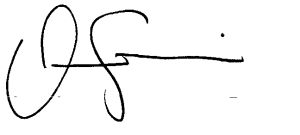 David Zimmerman, PE
Rollie Johnson, Inc. (RJI)
With its innovative unit controller and advanced variable technology, the new Model L is engineered to maximize energy savings and provide complete comfort. But that's just the beginning.
Premium diagnostic features reduce installation, service, and maintenance expenses to redefine the lowest total cost of ownership in the industry.
Up to 23.5 SEER, 15 EER and 21.0 IEER
3-25-Ton Gas/Electric and Electric/Electric
CORE™ Unit Controller
MultiZone VAV Operation
Blower speed modulates to maintain duct static pressure

Compressors control DAT
Contact RJI Sales, Inc. to discuss how we can help you meet your goals!